Inverter Troubleshooting Supported by AI Technology
Date: Friday June 5, 2020
Time: 10:00 AM – 11:00 AM CT
---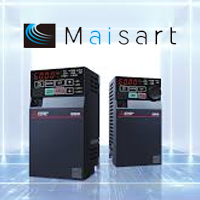 Common causes of downtime, like overcurrent caused by bursts of acceleration, can be analyzed, and in turn reduced, using the industry's first AI-based diagnostic functions within an inverter. This artificial intelligence, known as Maisart, has predictive and preventive maintenance uses as well, and it is integrated in the inverter setup software FR Configurator2. Learn more about Maisart and FR Configurator2, as well as Mitsubishi Electric's first inverter with these AI diagnostic functions built in—the FR-E800 Series.
---
Presented by Chris Rhodes, Product Marketing Engineer II, Mitsubishi Electric Automation, Inc.
Email Chris
---
Mitsubishi Electric is a recognized leader of industrial automation products and services. Our solutions provide advanced technology for automated machinery, allowing it to run more precisely and integrate more seamlessly, enabling machines to produce at higher volumes with greater accuracy. We invest in the success of our customers through research and development of superior products to empower their innovative solutions. Our technology makes your machines better.
TO REGISTER, PLEASE COMPLETE THE FORM BELOW