Big Data and e-F@ctory: Adding Value on the Edge
New Rescheduled Date

:
Friday, January 22, 2021
Time:
10:00 AM – 11:00 AM CT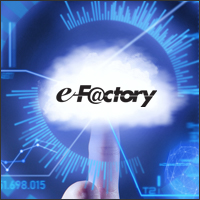 Data without context is quite useless, but when you capture the "right" data at the right time, you can transform it into information you can act on and bring value to your business. This is where the Mitsubishi Electric e-F@ctory concept comes in. It extracts hidden benefits through integrated automation, big data, and valuable rendition of data.
As you add value on the "edge", there are various concepts to keep in mind, including:
Filtering
Timely reaction
System resilience
Getting the right data to the right system
Attend this webinar to gain an "edge" with edge computing, and achieve data connectivity with optimal efficiency.
Meet the Presenter:
Tom Burke
Global Director of Industry Standards - Mitsubishi Electric Automation, Inc.
Email Tom


Mitsubishi Electric Automation empowers innovators to create superior solutions by providing products that have unmatched levels of precision and ease of integration. We care about the success of your business; combine that with our know-how, products, and services, and you have the foundation for a trusted partnership that values quality, performance, and compatibility.
TO REGISTER, PLEASE COMPLETE THE FORM BELOW