Expandability for Wide-Ranged CNC Applications
Date: Friday May 15, 2020
Time: 10:00 AM – 11:00 AM CT
---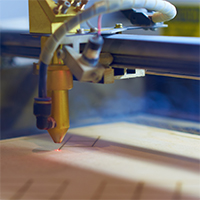 Mitsubishi Electric has solutions for CNC applications outside of metal cutting, such as plasma cutting, water jets, and routers. The iQ-R PLC platform, when used in conjunction with the C80 Series CNC controller, allows for increased expandability and safety. As an additional option, the M80 Series controller makes use of intuitive touch displays for user-friendly, customizable control.
---
Presented by Scott Strache, Product Manager for CNC, Mitsubishi Electric Automation, Inc.
Email Scott
---
Mitsubishi Electric is a recognized leader of industrial automation products and services. Our solutions provide advanced technology for automated machinery, allowing it to run more precisely and integrate more seamlessly, enabling machines to produce at higher volumes with greater accuracy. We invest in the success of our customers through research and development of superior products to empower their innovative solutions. Our technology makes your machines better.
TO REGISTER, PLEASE COMPLETE THE FORM BELOW